Coffee and Cocoa are big business around the world. In the United States alone, coffee is the largest food import, and chocolate generates more than $20 billion per year in revenue. Yet many of the world's coffee and cocoa producers live in poverty.
Rick Peyser, Lutheran World Relief's senior relationship manager for coffee and cocoa, sat down for an interview to explain why this disparity exists and what LWR is doing about it, with your support.
Why do coffee and cocoa farmers struggle so much?
Globally, there are approximately 30 million farming families growing either coffee or cocoa. Most of these families farm on small plots of land and live in poverty. This is mainly because the supply chains — all the steps from the farm to the final product — involve many people like processors and exporters. Unfortunately the farmer, who does most of the work, receives a disproportionately low amount of the profit made from the final product. Coffee and cocoa farmers also often tend to rely on that single crop to support their families, leaving them vulnerable to a variety of shocks, including changes in the climate and global market.
What are some of the challenges you've seen in growing communities as a result?
They lack access to sufficient nutritious food all year, clean water, education for their children, medical care, and more. Another big problem is that farmers who grow these crops are aging (with the average age in the mid-50's) while young people are migrating to urban centers where they see better economic opportunities. These things all threaten the sustainability of coffee and cocoa production, which both have the potential to be lucrative and sustainable sources of livelihood for many farmers.
What is LWR doing to help coffee and cocoa farming families and communities?
Ground Up, LWR's Coffee & Cocoa Initiative, is helping coffee and cocoa farmers address the basic challenges they are facing and enabling them to move out of poverty. We're partnering with other community organizations, governments and corporations, like the Starbucks Foundation, and providing technical assistance that helps farmers generate more income from their crops in sustainable ways and helping farmer cooperatives develop greater capacity to meet the needs of their members.
What do we hope will be the long-term impact of our work with coffee and cocoa farmers?
Our hope is that, by maximizing earnings from their crops, coffee and cocoa farmers will ultimately leave poverty behind. We also hope to help farmers diversify their sources of income to reduce their dependency on a single crop and market prices that are set thousands of miles away. By helping farmers to create additional sources of on-farm income, they are then able to improve and invest in their own productivity and livelihoods without external support.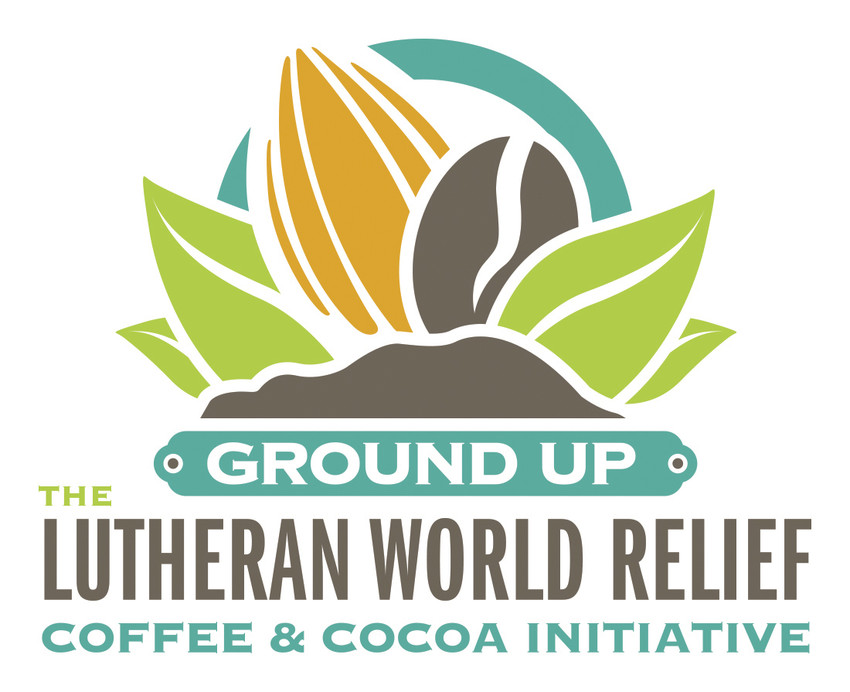 Ground Up: LWR's Coffee and Cocoa Initiative
Lutheran World Relief is working with coffee and cocoa farmers around the world to increase production and income and reduce poverty.
Learn more about Ground Up: LWR's Coffee & Cocoa Initiative.