We're proud that our very own Rick Peyser was featured in USA Today on Sunday as the man "instrumental in creating the outreach programs for coffee farmers that would allow Green Mountain Coffee Roasters to emblazon its semi-trailers with the slogan, 'We realized good coffee could be good for the world,' and actually mean it."
Peyser joined LWR's staff last year as LWR's Senior Relationship Manager for Coffee and Cocoa. His experience in the soft commodities industry spans several decades, including nearly 27 years with Keurig Green Mountain. He spoke of getting his "dream job" at Green Mountain Coffee in 2006, director of social advocacy and coffee community outreach:
"When I got out of bed in the morning, honestly I couldn't wait to get to work," Peyser said.

Peyser wasted no time in revealing one of the dirty secrets of the specialty coffee business. Small-scale coffee farmers were not only poor, they were starving for significant stretches of the year.

"When this role came in 2006 I thought I had a pretty good sense of what was going on in these farming communities, in the households," Peyser said. "At the same time I recognized this was my own experience, kind of anecdotal. If I'm going to be spending hundreds of thousands of dollars at that time, which grew into millions of dollars, I wanted to make sure we were not just hitting the target but that we were really hitting what would benefit the company and the farmers."

"I wanted to be right in the dead center of that bull's-eye."
During his time there, he interviewed coffee farmers to hear about their experience. He recalls interviewing one woman, in particular, who wept as she described the hunger her family faced every year:
The woman explained that the coffee harvest starts at the end of October and usually ends in February. By May all of her earnings from coffee were depleted, and the prices of staples like corn and beans were going up because the harvest doesn't come in until fall.

Peyser asked the woman how she coped. One of three ways: eat less; eat different food that might be growing on their land, like bananas or other fruits; or borrow from friends, neighbors or relatives, creating a cycle of debt year after year.

"Anyway, I'm thinking maybe her family is an exception," Peyser said. "The next guy comes in. I get to that last question. Same answer. I heard the same answer all week long."
Peyser's commitment to working for the good of farmers around the world permeates his work at LWR. Working toward lasting change does not happen overnight. Sustainable development takes time. "It's not a question of going into a community and saying, 'Listen, here's some seeds, here's how you plant your garden, see 'ya.'"
We are proud to call Rick one of our own. He's already jumped into the lives of cacao farmers in Uganda with the same passion he brought to Keurig Green Mountain.
Continue reading about Rick's journey at USAToday.com»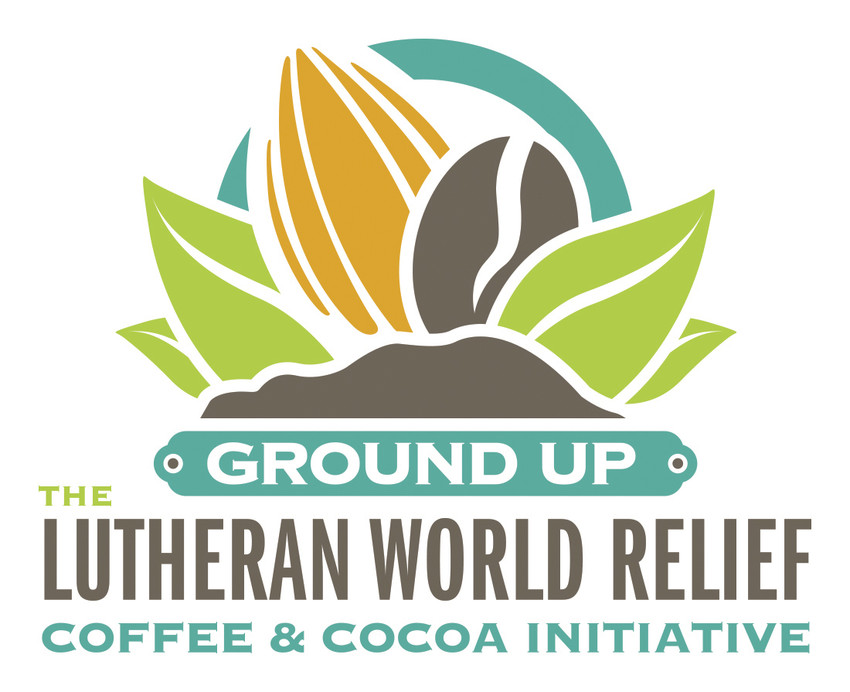 Ground Up: LWR's Coffee and Cocoa Initiative
Lutheran World Relief is working with coffee and cocoa farmers around the world to increase production and income and reduce poverty.
Learn more about Ground Up: LWR's Coffee & Cocoa Initiative.