Have you ever struggled to find a gift with just the right meaning? A gift that says to your spouse or significant other, "I'm so thankful you're in my life"? Or one that tells your parents "Thanks for putting up with me all these years and teaching me to be a good person"? Or how about a gift that lets your children or grandchildren know that Christmas is about more than just presents, that it's also about hope?
This holiday you can give gifts that say all of that and more - by giving LWR Gifts!
What are LWR Gifts?
LWR Gifts represent real items you provide for people in need through Lutheran World Relief projects. Each gift has its own way of helping full a family in need out of poverty and into futures of hope and promise.
Some of the items you'll find are:
Piglets that grow into pigs fast, providing income to women in Nepal
Fruit Tree Seedlings that provide food and shade for cash crops like coffee
Emergency Water for families coping with disasters like typhoons in the Philippines
No matter which Gift you choose, your donation supports LWR's life-changing mission to end poverty-injustice and human suffering. Read on to learn how!
How does my LWR Gift help?
For people living in areas prone to drought, such as the Gnagna province in Burkina Faso, goats are very important. Families depend on their crops to eat and earn income, but rains and food shortages are unpredictable in this area of the world.
The gift of an LWR Goat provides an alternative source of income during times of drought and also provides a source of milk to drink and sell. A farmer receives a goat and it continues to give valuable milk – the gift that keeps on giving!
For a farmer in Indonesia, growing coffee has the most potential to support a family – coffee is the second-most traded commodity in the world! But seedlings and other agricultural supplies are expensive, especially when farmers aren't getting a good yield to sell.
Giving the gift of LWR Coffee Seedlings provides a farmer with a source of income. In addition to the seedlings, farmers receive training on how to care for their coffee trees, which includes learning the importance of proper shade, pruning and picking the ripest coffee cherries.
How does it work?
Each gift is part of actual Lutheran World Relief programming. The dollar amounts listed for each gift represent the cost of providing the items and/or support services or training. Each gift you make is symbolic and represents a contribution to the entire mission of LWR, to be used where the need is greatest.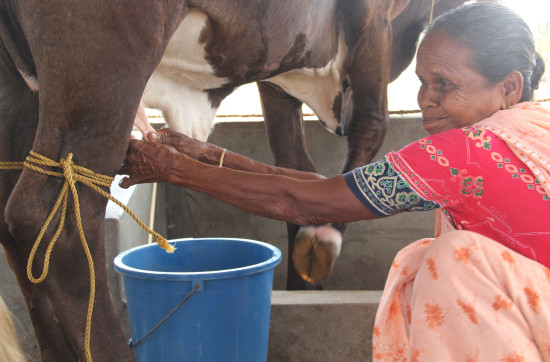 How do I shop for LWR Gifts?
To start shopping LWR Gifts, you can either request our beautiful LWR Gifts catalog (featuring pictures and stories of real people using the gifts inside!) by calling 800.597.5972, or you can shop our online catalog.
Once you've picked the perfect gifts for your loved ones, you have the option to send your Gift by e-card, print your own card at home or have us send one for you! With LWR Gifts, it's easy to give a gift with real meaning that makes a real difference in the world.