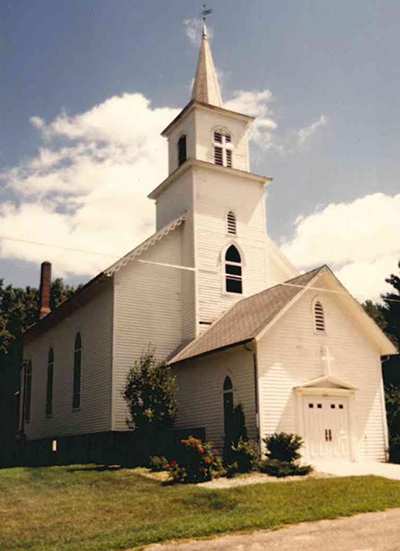 When Pastor Dwight Anderson heard the initial news that thousands of LWR quilts and kits were believed to have been destroyed in the blast that shook the port and surrounding area of Beirut, Lebanon, he knew he had to let his quilters know. As he arrived at their work room in the basement of Nelsonville Lutheran Church in rural Wisconsin, he announced, "Elders, we have a problem."
The faithful quilters took the news hard. They had prayed over every one of the quilts they had sent. This was personal to them, and their hearts hurt for the people who wouldn't be receiving their love and comfort. But like thousands of other quilters around the country, they promptly got to work to replace what was believed to have been lost.
But they didn't stop there. "There was no question in their minds. They were also going to send money to Beirut," Pastor Dwight shared. The congregation council promptly gathered and voted to send $10,000 immediately to LWR. What's so amazing about this? Pre-pandemic, Nelsonville Lutheran worshipped with an average of just 56 people each week.
Pastor Gretchen Anderson, Dwight's wife and co-pastor of the Three Rivers Parish which includes Nelsonville Lutheran and Peace Lutheran Churches, believes it is the foci of the congregation over the years that continually leads them to moments of generosity like this. "It takes courageous leadership to rivet a congregation's focus beyond the immediate, self-focused needs," says Pastor Gretchen. "But that courage comes from the faith of the congregation and from points of inspiration among those who have heard the call and are responding."
Not only did the people of The Tomorrow River Lutheran Parish hear the call, but they also shared the need with the wider community. They encouraged additional financial gifts and urged people to get behind the kit making enterprises they were undertaking. Soon community members not affiliated with either congregation were dropping off components for School Kits and Personal Care Kits. Nelsonville's generosity was contagious.
By the end of the year, these two small congregations and their community joined efforts to send 467 quilts, 663 kits and over $15,000! Their pastors believe it is all about cementing a community identity as a faithful identity. "We are not alone in this world. We are not in competition with the megachurch fifteen miles away. We are called to be faithful in this place, and it is impossible to see our little corner of the world as all there is to think about and concern ourselves with."
We're so grateful for The Tomorrow River Lutheran Parish, for Pastors Dwight and Gretchen Anderson, and for you – the countless leaders of congregations of every size across the country – called to be faithful in the places to which God has called you. Thank you for the courageous ways you lead your congregation to share their love with our neighbors around the world.
By the way, there's one more thing Pastor Gretchen insisted on sharing. "Don't forget – Nelsonville will be incredibly uncomfortable with being lifted up – but if you tell them 'it's for the good of others,' they will look down at their feet and stop their protestations." We assure you, Nelsonville Lutheran and all the other humble Lutherans who stand by their side, it is all for the good of others. Until your love reaches every neighbor.